All original content by photographer Eric James Swearingen:
Freelance Commercial Photographer, Cinematographer. Specializing in aviation, fashion, food,  product illustration, travel, executive portraiture, fine art photography and high definition digital cinema video productions, motion graphics & special effects, including commercial television for broadcast, corporate presentation videos. 40+ years of experience, with a vast repertoire of creative techniques…
Photographer in Bakersfield, Ca. See also: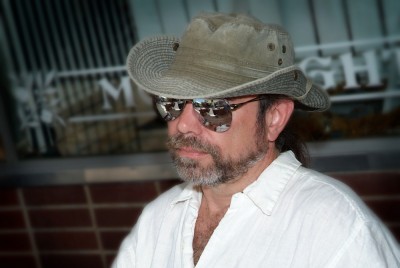 Eric James Swearingen DBA: Art of Eric James
I am a visual artist and a proficient technician.
This means I can provide my clients with a unique perspective and insure the ability to render these concepts to the medium.
Photography is a very specialized and highly technical art form. So much so, that many artists from other disciplines generally do not consider photography as a true art form. More of a technical exercise than anything, they often say.
And this maybe half correct.
But I contend that in order to be an effective artist, one must have vision of concept and complete mastery of their craft. Lacking either of those abilities will result in failure.
These days there are far too many GWC's claiming themselves to be a "Professional Photographer" immediately after purchasing there first  DSLR camera.   These yokels actually think by setting there camera to "program mode" and letting it decide the exposure for their images it makes them a Professional. "I are a right good picture takerer" they tell themselves.
I became a photographer in the age of FILM. I learned my craft while apprenticing with many outstanding commercial and art photographers. They were real industry leaders like Edward Bunson, Bertil Brink, John Wilson, and Don Mason. When you shoot assignments on 4X5 sheet film and every image coasts around $20 bucks to produce, you learn very quickly to be meticulous about your work. Plus, I didn't like disappointing my mentors and having to listen to them tell me how went wrong.  I was a quick study by necessity, both economic and self-respectability. I owe them all so very much.
The other misimpression I'd like to clarify is; Photography is far more about light, than it is about the camera. Every photograph is a two dimensional object. The medium is flat. Whether it is a print, computer screen, magazine page, digital kiosk or a billboard, they are all flat and two dimensional presentations. Yet, the subject matter of every photograph is three dimensional. The only way to portray to the audience and make them perceive the content is by lighting the subject in a way that shows its form and dimensionality.  Lighting is the foundation on which a good photograph is built. It defines the subject and is all important. Hell, quite literally an old oatmeal box with a pinhole in the end can be made to take pictures as a camera.  I've done it! Yes, it really works.
Over the years, I have acquired an arsenal of exotic lighting equipment at my studio. Many of my lights now are custom designed and built for very specific functions yielding exceptional results. And there is the matter of modulating and controlling the light. There are millions of different methods of managing the quality, color temperature, intensity and direction of light. I pride myself on be knowledgeable of many lighting techniques, having the resource in house to accomplish the task. This is what gives me a clear advantage over most other artists claiming to be a "Professional Photographer".